iOS 7 is planned this fall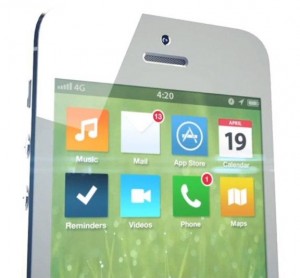 Apple's homepage features keynote presentation for new operating system that will power iDevices, including iPod Touch, iPhone and iPad .
It features complete redesign of key iOS visual elements, as well as a set of new features that will breathe more life into our mobile devices.
So What's New in regards with features?
Control Center is the new feature that is "one swipe away". Ever wanted to quickly toggle WiFi on/off but had to go to Settings.app? Now you can swipe up from the bottom and enable/disable a number of settings: Airplane mode, Wi-Fi, Bluetooth, and Do Not Disturb.

Notification Center is updated to include groups of notifications: Today, All and Missed
Multitasking is updated to prepare application views in advance. This is useful mostly for social networking apps, that will pre-update feed before you even launch the app
Camera app can now shoot square photos and has a number of filters that can be applied to photos
Photos can now be grouped in Collections by Years, of Locations
Then there is iTunes Radio, updated Siri, etc. but all the greatest is:
iCloud keychain. This will allow to store different passwords for each site in your iCloud account. That's a great new feature for security and ease of use.